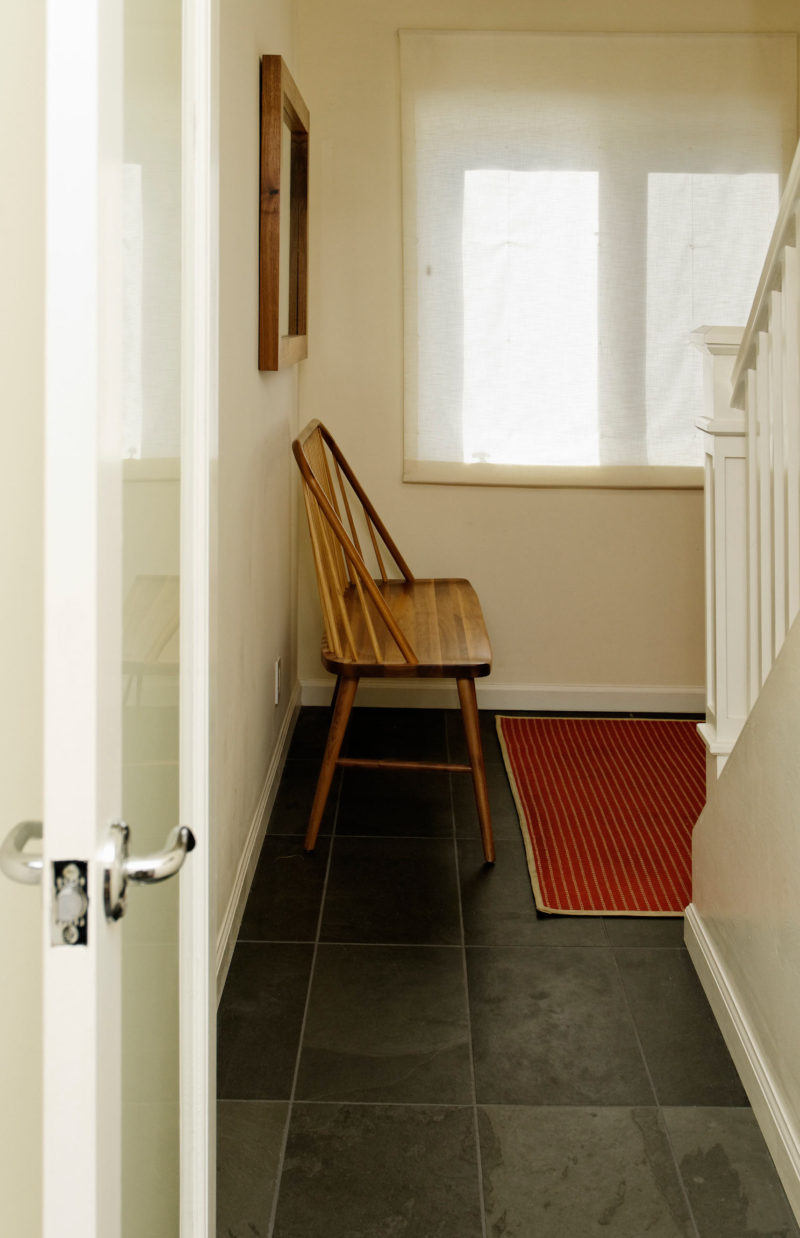 When thinking about any renovation or improvement to your home, one of the first questions may be, 'how much is this going to cost?' Unfortunately, the answer isn't as simple as we'd like. In order to get a true idea of the cost, you need to have a developed design, but how do you know if you want to invest in design work when you don't have an understanding of the full project costs? Herein lies the classic chicken and the egg dilemma. Situations like these are particularly challenging when determining the cost for small-scale, one room projects such as kitchen/bath remodels or a living room refurnishing project.
As a designer who has seen this tricky situation occur both with potential clients and friends looking to improve their homes, I took it upon myself to create a solution and developed a schematic design package. With a unique package, clients can collaborate with my team to craft a plan for their space that fits their individual needs.
For a kitchen or bath, this would include a floorplan of the proposed layout and style for the space that can be used to acquire bids from contractors. While materials will not be completely finalized, I will meet with you and assess questionnaires to provide appropriate allowances for these selections.
For a space such as a living room that requires interior furnishings, the package includes an exploration of potential layouts culminating in a final furniture plan, a style board, and a complete itemized list with price ranges to establish a purchasing budget.
Schematic design packages arm our clients with an effective plan; giving them the confidence and knowledge to move forward efficiently and in-line with their specific project needs.
So, what does a schematic package actually look like?
Here is a wonderful kitchen schematic package that I recently completed. After measuring the space and meeting with the homeowner to discuss her ideas and needs, we created as-built drawings and proposed multiple ways that she could redesign the space. The result is a fantastic open kitchen plan that enables the client to entertain family and friends. The floor plans give our client enough information to establish a construction budget and feasibility, essential for moving forward with the development of the design.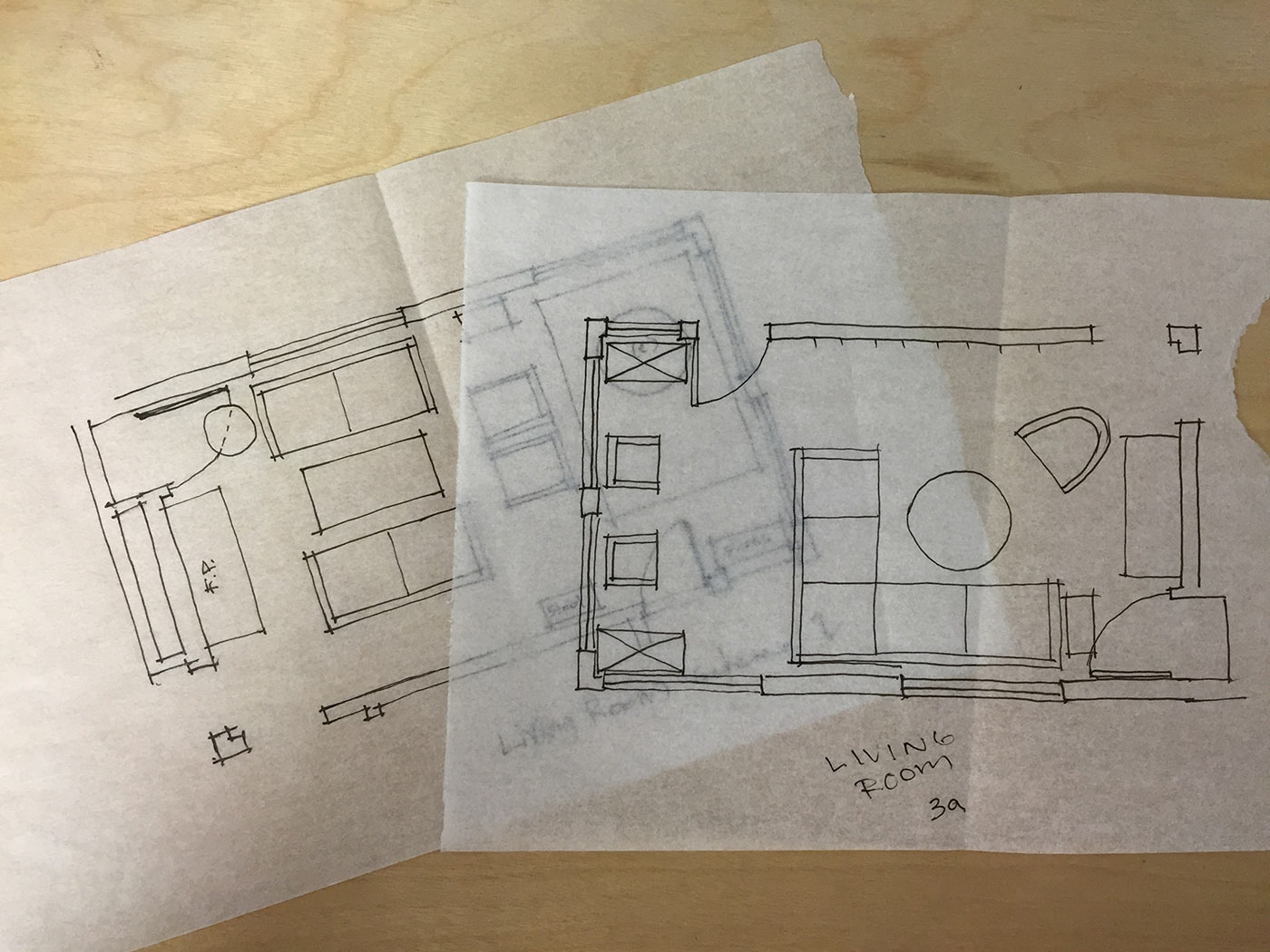 Sketch overlays are part of the first steps to establishing a functional design for your home or office space.