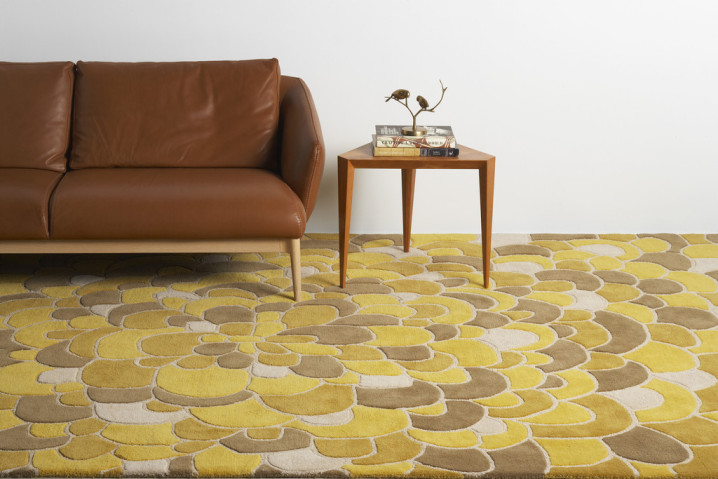 We adore home furnishings company Angela Adams! When exploring Angela Adams' beautiful rug, furniture, and home accessory offerings, we were immediately drawn to the company's dedication to the principle that an individual's lifestyle should serve as a constant source of inspiration.
Based in Portland, Maine, and established by locals Angela Adams and Sherwood Hamill, the company is devoted to designing pieces that uniquely reflect the natural world. Their area rug designs–graphic prints in bold colors–are grounded in organic inspirations and truly bring the outdoors in. Angela Adams' diverse collection of handmade rugs engage the senses with their wild, beautiful interpretations of nature. All area rugs are hand-tufted with 100% New Zealand wool in India, and a portion of the proceeds from every sale is donated to the country where it was manufactured.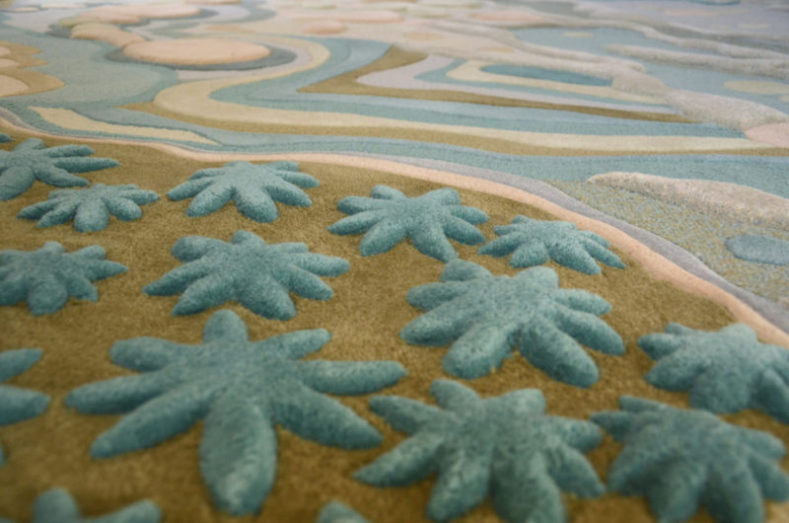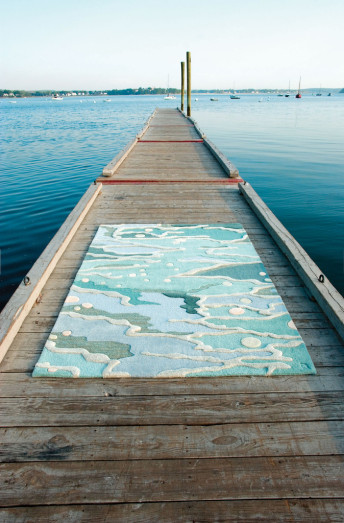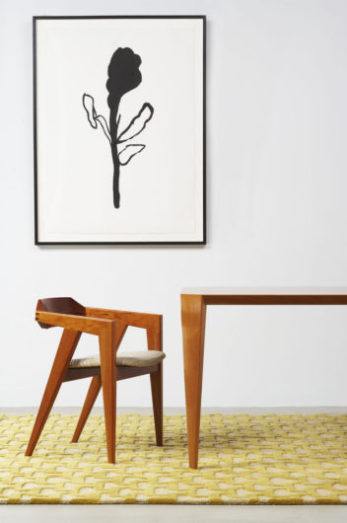 After learning about our firm and admiring our projects on Houzz, Chloe Kregling from Angela Adams reached out to us. We talked about our similar philosophies about design, which led to a
discussion about our Ronald McDonald House project. They were eager to get involved. Identifying with the nature theme and mountain mural in our guest bedroom 307, Angela Adams has generously donated two fog colored Archie area rugs for our space. We are honored to work with such a fantastic company
that shares our appreciation for comfortable designs inspired by the outside world. Using two rugs of the same design to unify the space, we will be bordering them with two contrasting colors to add a fresh feel to the room. We admire how the line quality in the rug pattern both grounds and reflects our mural's mountain skyline and the natural elements that will greet visitors as they first enter the room. Thank you Angela Adams for contributing your gorgeous carpets to our project and participating in this wonderful cause.
To contribute to our portion of the RMH project, please visit Alden Miller Interiors' Donation page.