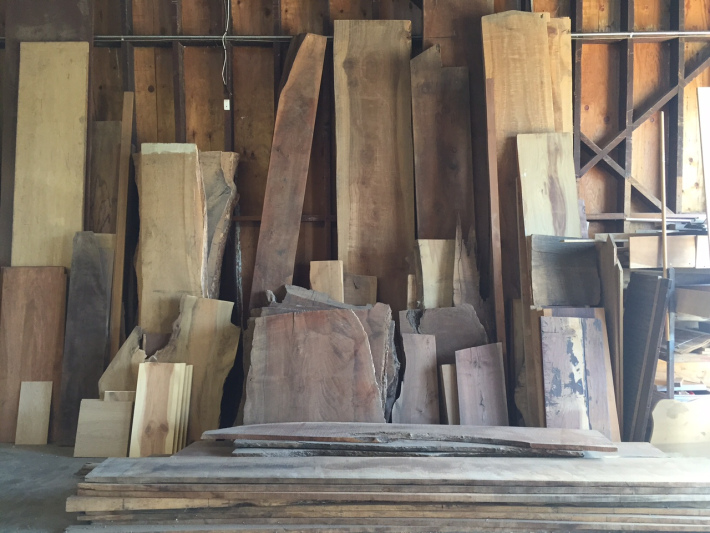 Wow. This is a seriously generous donation. About a month ago, my assistant Sarah and I took furniture designer, Victor Campero, out to lunch to discuss the possibility of him hand making a piece for our Ronald McDonald House Stanford project. It was already a pretty big request to make, so we were blown away when Victor agreed to take on three separate pieces for the room!
A couple weeks later, Sarah met with him to go over our concept and was surprised again when Victor brought out his own schematic drawings for the pieces–beautiful! Is a remarkable feeling to collaborate with people who share the same excitement about a project that you do.
Victor has been around the furniture business since he was a kid. His father started Campero's Inc. back in 1975 specializing in antique restoration. In 2003 Victor began working in the shop with his father, and after his father's passing, decided to fully take on the family business. Now, Campero's Inc. not only does restoration, but furniture design and consignment as well.
Originally a classically trained painter, Victor has both creativity and precision. He describes good design as being functional, utilitarian, and having strong attention to detail. That is exactly what we are bringing to bedroom 307 and laundry room 356. By establishing care and craft into every part of this space, we are in turn giving these families a sense of comfort and support.
It's fantastic to have Victor as part of our team for this project. Stay tuned for more about the development of these pieces and visit our donation page to help contribute to their material costs.

Campero's Inc.
1960 Carroll Avenue, suite A
San Francisco, CA 94124
w. 415.508.1468