Summer is usually the season for living and eating outside. Al fresco dining provides a cool respite from the long, hot days. Summer dining outside at a restaurant also gives us a break from cooking. However, eating at restaurants is not on a lot of menus this year. Outside dining is all about being home and bringing that farm-to-table experience to your porch, patio, or deck. This is the summer to enjoy dining out at your own home with homegrown cucumbers and summer fresh homemade gazpacho.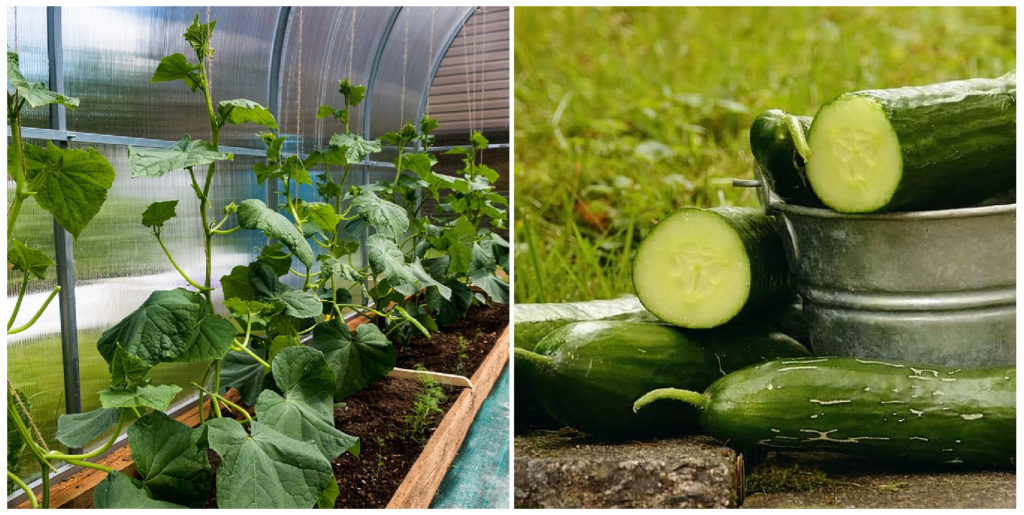 Summertime cuisine is typically light and fresh; comprised of more fresh fruit and vegetables. One way to add more vegetables to your summer plate is to plant a garden and it is not too late to plant cucumbers this summer. Cucumbers are relatively easy to grow and like a lot of sunlight and water. They need rich, fertile soil and can be planted in ground or in containers. They do need drainage, however; their roots can rot if left saturated.
The trick is planting 2-3 seeds about an inch deep in soil in small mounds, spaced 1-2 feet apart. These groups may need to be separated into separate areas once they grow bigger. Harvest growing cucumbers regularly so they can keep producing. You can also grow cucumbers on a trellis if space is an issue. Pro tip: don't plant near growing potatoes which release matter into the soil that negatively affect cucumbers.
Once you have harvested your bounty of cucumbers, what next? How about making a summer gazpacho? Since this is the season to enjoy eating outside, a cold bowl of gazpacho is the epitome of a fresh summer meal. Gazpacho is typically made with a tomato base, but since we are particularly enjoying the bite of crisp cucumbers, we curated a handful of cucumber gazpacho recipes. Each takes a different take on the soup, include simple ingredients, and are not difficult to execute.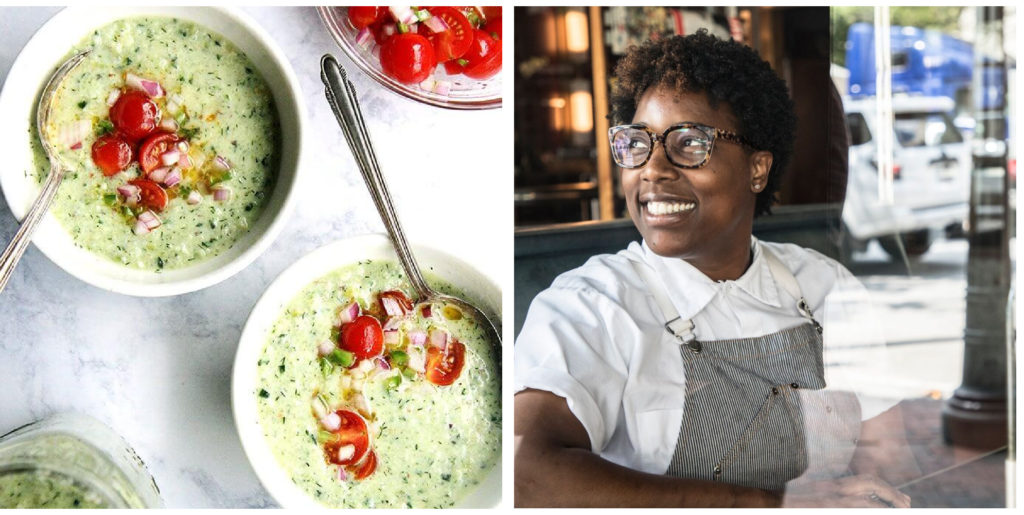 Chef Mashama Bailey showcased a cucumber gazpacho on Netflix's Chef's Table. She prepared the gazpacho from her famed Savannah, Georgia restaurant,
The Grey
. The restaurant gets its name from the original art deco era Greyhound Station it now occupies. Chef Bailey and her business partner restored the building to its original beauty and within a year of opening, the Grey was considered one of the best new restaurants in the country. Bailey is a New York chef with familial roots in Savannah; she moved back to the city to open the restaurant. Her urban Southern menu includes the cucumber gazpacho recipe made in the documentary, but the exact recipe cannot be found online. However, many food bloggers have tried to replicate it and two are included below.