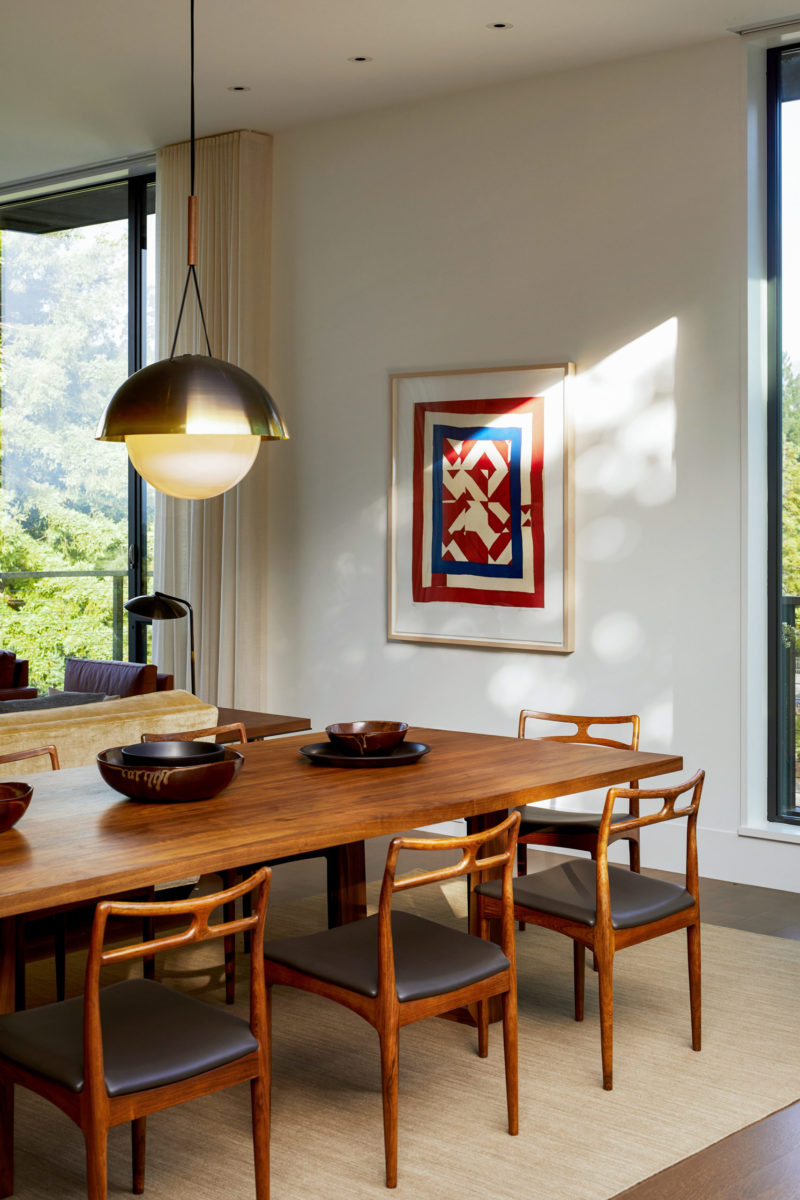 Corte Madera Dining Room
As open floor plans become increasingly desired, formal dining rooms are being replaced by casual dining dictated by the experience. In this Corte Madera home, there are no vertical boundaries separating living from dining space. Floor-to-ceiling sliding glass doors near the table create an unobstructed visual relationship as Richardson Pribuss Architects brought the outdoor atmosphere into an indoor dining experience whether doors are open or closed. In all this beautiful openness, defining elements are crucial to delineate separate dining room space.
In our art of placemaking, we installed a neutral area rug and hanging pendant to demarcate the dining space from the living space. The round pendant over the rectangular table makes a bold statement in the room and further adds to the dining area delineation. The beautiful oiled walnut table and vintage Johannes Andersen leather chairs bring another layer of natural materials into the home. When the glass doors are fully open, the family can enjoy a fresh breeze while still being inside, blurring perfectly the boundaries between indoors and outdoors.