Thank You Design Within Reach
We're still in awe of the incredible generosity of Design Within Reach's San Francisco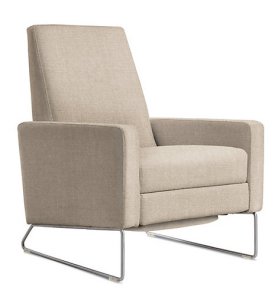 showroom, who made an amazing donation to our Ronald McDonald House Stanford project. The best outlet for modern design, Design Within Reach prides itself on making authentic design accessible to everyone. The company was founded by Rob Forbes, who was inspired after attempting to furnish his apartment with sleek, classic European furnishings and found that work from designers like Saarinen, Eames and Bertoia were "out of reach" for customers who didn't have special access and were in need of furnishings on a short deadline. Eager to give customers access to the most iconic, innovative design items on-demand, Forbes bought 20 containers of product and mailed out a catalog, and in doing so, made design literally within reach.
As an interior design firm based in the San Francisco Bay Area, Design Within Reach's San Francisco showroom is near and dear to us, and we were thrilled that Studio Account Executive Marcy Chapman shared our passion for the RMH project. We adore the company's innovative mid-century modern and contemporary pieces and Design Within Reach's undying commitment to authenticity. Every time we visit the showroom we're inspired by the employees' expertise and enthusiasm to design.
Design Within Reach has generously donated a Flight Recliner, an Eames Hang-It-All coat hanger, Felt Restore Baskets, an Eames Molded Plastic Dowel Leg Side Chair, and a Cage Side Table. Special thanks to Marcy and the San Francisco showroom location for their undying dedication to our RMH project. We can't wait to see our design come to life with your help!
To contribute to our portion of the RMH project, please visit Alden Miller Interiors' Donation page.