Carrara Marble Makes a Classic Bathroom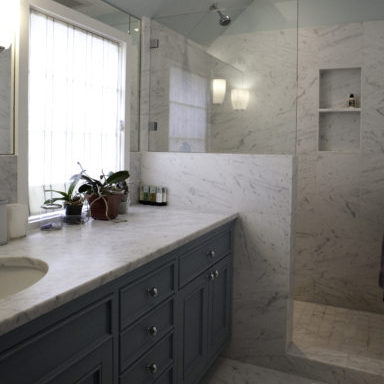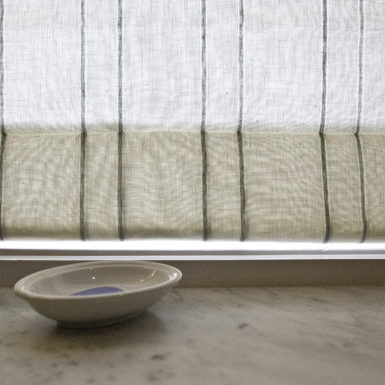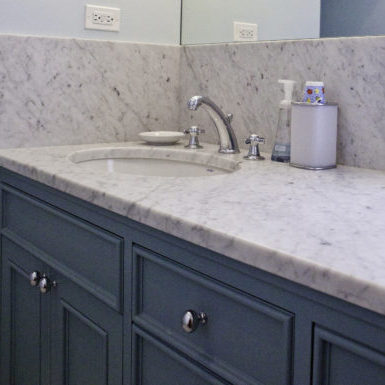 This charming bathroom was a 4th floor guest bathroom and among all the effort and time being put into the 3.5 other bathrooms the owners requested the work on this bathroom be driven more by cost.
From a design standpoint I needed the bathroom to make sense within the rest of the beautiful and classic home. We were able to achieve this with our material selection and design details, Carrara marble and some unexpected twists.
Carrara marble is one of the most classic marbles out there and one of the least expensive. The shower and floor were done in 12 x 12 Carrara marble tiles. This saves on cost but gives the elegant feel of a bathroom filled with stone. I think the simplicity of this bathroom gives it it's charm. I love how it turned out.
One of my favorite details is the unexpected high backsplash. This did not add a significant extra cost in comparison to a typical 6″ backsplash, but it enclosed the room in a very comforting and enveloping way. The angled pitch of the room ceiling and roof line led to an oddly low window, and the backsplash resolved this design challenge as well. The low window dipping into the stone backsplash gave us a wonderful opportunity to feature a beautiful window treatment textile.