As the sun sets later in the evenings, it's time to find more time to live life outside. The opportunities to connect outdoors increase this time of year and I appreciate the natural flow between interior and exterior spaces. With more time at home lately, I find that as a family we've been spending too much time inside. Without the lure of kids sports, travel, and social gatherings, I've been thinking about how to draw my family outdoors. No outside space is too small to bring in unique and inviting delights that can create a little vacation from the daily routine. Two of our local partners–Galanter & Jones and Katharine Webster–help make the outdoors beautiful and more livable.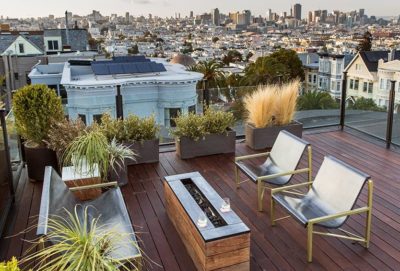 An easy go-to for us when creating a special treat outside is one of our all time favorite products: Galanter & Jones heated furniture [
https://galanterandjones.com/
]. An evening chill in the air won't stop us from enjoying a comfortable evening outside on a heated lounge or chairs. Their pieces are modern yet timeless designs that could sit solo on a contemporary rooftop or be nestled amongst plants on a redwood encased deck. Or there are individual chairs that can pair with a matching table.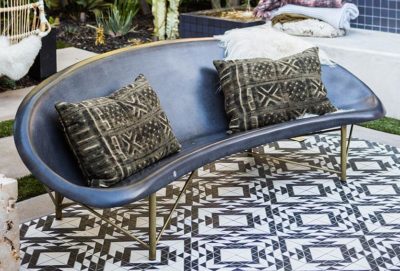 San Francisco-based Galanter & Jones are a rock solid bunch and have created a line that allows you to sit outside on the foggiest of days and remain warm and cozy. Lounges are smooth pods that envelop the sitters in warmth and are "as relaxing as being in a hot tub without having to get wet." We love these original pieces that look as inviting and warm as they really are – an asset to any outdoor space.
Another way to electrify your outdoor space is to work with a landscape designer. I recently connected with colleague and friend Katharine Webster [
http://www.webstermla.com/
], to walk through my outdoor space. She and her San Francisco-based company are leading an outdoor living revolution by creating outdoor spaces that offer functionality and beauty. She has transformed city terraces, urban mansions, and wine country retreats with a mix of furniture, hardscaping, and landscaping.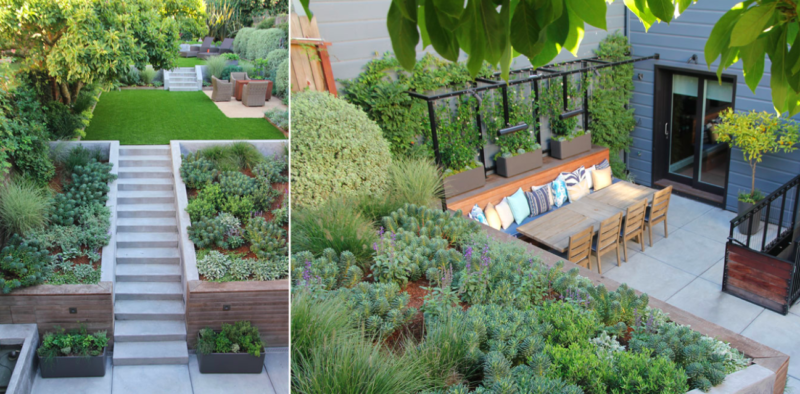 With a natural gift in assessing the use and flow of outdoor spaces, Kate offers three tiers of design consultation to get you started. It was just what I needed to reimagine how we are connecting with our outdoors. As a design professional who is often helping others understand how best to use their spaces, it was refreshing to experience the incredible value of this input firsthand. Kate thinks about outdoor space challenges and solutions every day and she can effortlessly improve how you live in yours.